اللَّهُمَّ إنِّي أَسْأَلُكَ مِن فُجاءَةِ الخَيْرِ، وأعُوذُ بِكَ مِن فُجَاءَةِ الشِّرِّ. اللَّهُمَّ أنتَ السَّلامُ، ومِنْكَ السَّلامُ, وإليْكَ يَعُودُ السَّلامُ، أسْأَلُكَ يَاذَا الجَلالِ والإكْرَامِ أن تَسْتَجِيبَ لَنَا دَعْوَتَنَا وأن تُعْطِيَنَا رغْبَتَنَا وأن تُغَنِينَا عَمّنْ أغْنَيْتَهُ عَنَّا مِن خَلْقِكَ، رَبِّ قِنِي عَذابَكَ يَوْمَ تَبْعَثُ عِبَادَكَ. اللَّهُمَّ خِرْ لِي واخْتَر لِي
Karm, which is the Grapevine
كَرْمٌ: شجرة العِنَب، وهى الحَبَلَةُ، ويُكره تسميتها كَرْماً، لما روى مسلم فى "صحيحه" عن النبىِّ صلى الله عليه وسلم أنه قال: "لا يقولَنَّ أحدُكُمْ للعِنَبِ الكَرْمَ، الكَرْمُ: الرَّجُلُ المُسْلِمُ". وفى رواية: "إنما الكَرْمُ قَلْبُ المُؤْمِنِ"، وفى أُخرى: "لا تقولوا: الكرمُ، وقُولُوا: العِنَبُ والحَبَلَةُ
وفى هذا معنيان: أحدهما: أنَّ العرب كانت تُسمى شجرة العِنَب الكَرْمَ، لكثرة منافعها وخيرها، فكره النبىُّ صلى الله عليه وسلم تسميَتها باسم يُهيِّج النفوس على محبتها ومحبة ما يُتخذ منها من المسكر، وهو أُمُّ الخبائث، فكره أن يُسمَّى أصلُه بأحسن الأسماء وأجمعها للخير. والثانى: أنه من باب قوله: "لَيْسَ الشَّدِيدُ بالصُّرَعَةِ"، و"لَيْسَ المِسْكينُ بالطَّوَّافِ". أى: أنكم تُسمون شجرةَ العِنَب كَرْماً لكثرة منافعه، وقلبُ المؤمن أو الرجل المسلم أولى بهذا الاسم منه، فإنَّ المؤمنَ خيرٌ كُلُّه ونفع، فهو من باب التنبيه والتعريف لما فى قلب المؤمن من الخير، والجود، والإيمان، والنور، والهدى، والتقوى، والصفات التى يستحق بها هذا الاسم أكثرُ من استحقاق الحَبَلَة له.وبعد.. فقوةُ الحَبَلَةِ باردة يابسة، وورقُها وعلائقها وعرمُوشها مبرد فى آخر الدرجة الأُولى، وإذا دُقَّت وضُمِّدَ بها من الصُّدَاع سكنته، ومن الأورام الحارة والتهاب المعدة. وعُصارةُ قضبانه إذا شُرِبت سكَّنت القىء، وعقلت البطن، وكذلك إذا مُضغت قلوبها الرطبة. وعُصارةُ ورقها، تنفع من قروح الأمعاء، ونفْث الدم وقيئه، ووجع المَعِدَة. ودمعُ شجره الذى يُحمل على القضبان، كالصمغ إذا شُرِبَ أخرج الحصاة، وإذا لُطِخَ به، أبرأ القُوَبَ والجَرَبَ المتقرح وغيره، وينبغى غسل العضو قبل استعمالها بالماء والنَّطْرون، وإذا تمسَّح بها مع الزيت حلق الشعر، ورمادُ قضبانه إذا تُضمِّدَ به مع الخل ودُهْن الورد والسَّذاب، نفع من الورم العارض فى الطِّحال، وقوةُ دُهْن زهرة الكَرْم قابضة شبيهةٌ بقوة دُهْن الورد، ومنافعها كثيرة قريبة من منافع النخلة
It is not preferred that one calls the grapevine as Karm, as Muslim narrated that Prophet Muhammad Sallallaho Alihe Wasallam said; "None of you should call the grapevine Karm, for Al-Karm is the Muslim man". In another narration the Prophet Muhammad Sallallaho Alihe Wasallam said: "The Karm is the believer's heart.
Also, another narration states: "Do not say (for grapes) Al-Karm. Rather say Enub (grape), and Hablah (grapevine)".
This Hadith entails two meanings that the Arabs used to call the grapevine Al-Karm because of its tremendous benefits. This is why Prophet Muhammad Sallallaho Alihe Wasallam disliked calling it Karm, because this exotic name drives the heart to like it and to later like what it is used to produce alcoholic drinks (Khamr), which is the mother of all impure things. Prophet Muhammad Sallallaho Alihe Wasallam disliked calling what is used to produce alcohol with one of the best names.
This Hadith is similar to the Hadith that says, "The strong person is not one who overpowers others physically. And The Miskeen (poor) is not one who keeps wandering in the land".
In this case, the Hadith about Al-Karm means, "You call the grapevine Karm because of its many benefits, while the believing heart or the Muslim person deserves this good name even more, for indeed, the believer is all pure and beneficial". The Hadith then draws the attention to what the believer's heart has of goodness, generosity, faith, enlightenment, guidance, fear from Allah and the rest of the good characteristics because of which the believer deserves the name Karm more than the grapevine. The grapevine is cool and thy, while its leaves are cool in the first degree. When the grape leaves are crushed and their powder is used as a bandage for headache, they relieve the pain and also relieve swelling and stomach infections. When one drinks the juice of grapevine stems, it will get rid of nausea sensation and will constipate the stomach, and when its leaves are chewed wet, they also produce the same benefits. Furthermore, the extract of grapevine leaves helps relieve stomach ulcers, Hemoptysis (spitting up blood), vomit and stomach ache in general.
The sap contained in hanging grapevine stems acts just like gum extracts if one drinks it; as it dissipates stones. Further, when it is used as an ointment, it will bring relief to the heart and will heal the open sores caused by mange, but it is better to wash the affected wound beforehand with water and Natron (Hydrated Soda Ash). When one uses it as an ointment along with oil, it will remove the hair effectively.
The ashes of grapevine stems are also used as a bandage, blended with vinegar, rose-oil and rue, to relieve spleen swellings. Also, just as rose oil (or essence), the oil of vine blossoms constipates the stomach and has many other benefits. In general, grapevines have as much benefit as the date tree.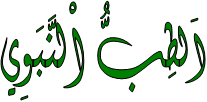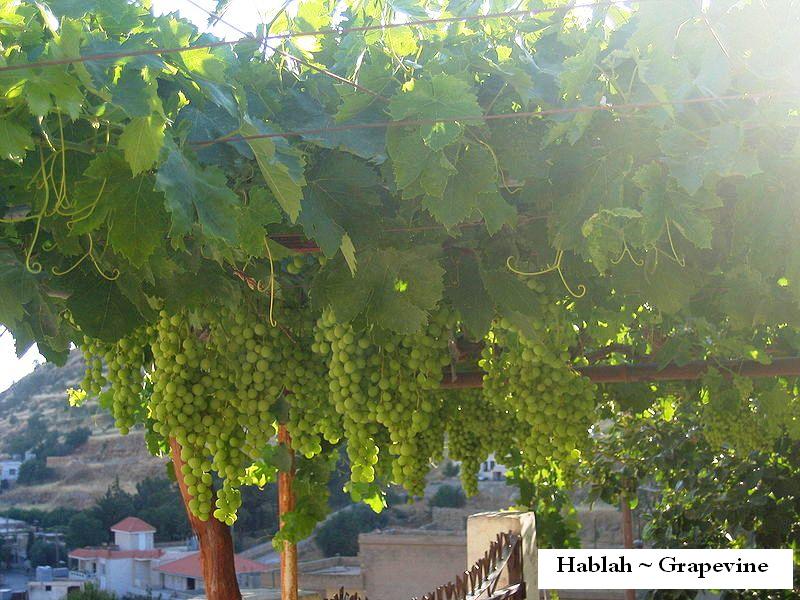 Online Guests
We have 171 guests and no members online