وَمَا نَتَنَزَّلُ إِلاَّ بِأَمْرِ رَبِّكَ لَهُ مَا بَيْنَ أَيْدِينَا وَمَا خَلْفَنَا وَمَا بَيْنَ ذَلِكَ وَمَا كَانَ رَبُّكَ نَسِيّاً

Treating Carpal Tunnel Syndrome with Tibb-e-Nabawi
Carpal tunnel is the fibro-osseous passageway on the palmar side of the wrist that connects the distal forearm to the middle compartment of the deep plane of the palm. The canal is narrow and when any of the nine long flexor tendons passing through it swells or degenerates, the narrowing of the canal often results in the median nerve getting entrapped or compressed, a medical condition known as carpal tunnel syndrome. The median nerve is the only nerve that passes through the carpal tunnel.
The nerve gets compressed due to some fluid retention, so along with Hijamah, the patient needs a blend of some strong / warming herbs like Aloe Vera extract, Cress, Ginger, Mugwort & Frankincense; that will enforce the choked fluids to drain down to urine & stools.
Massage Oil for Sciatica & weakness of nerves will provide relief Insha'Allah, massage the whole arm with this oil. Take Hijamah (7 points) as shown in the pictures below. By the order of Allah, this treatment can save the patient from surgery.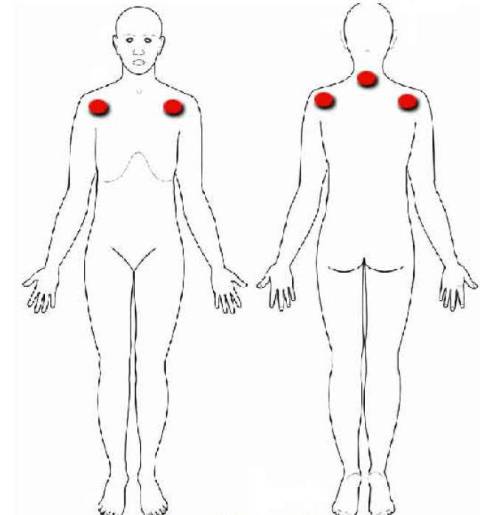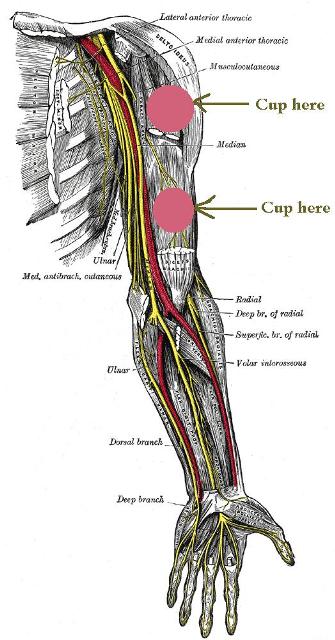 Online Guests
We have 191 guests and no members online