فَإِنْ آمَنُواْ بِمِثْلِ مَا آمَنتُم بِهِ فَقَدِ اهْتَدَواْ وَّإِن تَوَلَّوْاْ فَإِنَّمَا هُمْ فِي شِقَاقٍ فَسَيَكْفِيكَهُمُ اللَّهُ وَهُوَ السَّمِيعُ الْعَلِيمُ

Dates Molasses
Your Saweeq (SATTU) drink matches well with honey, molasses & jaggery (GUR). Following is the recipe for making dates molasses at your house.
Take 5 kg of dates & 10 liters of water, take them on the stove & boil for two hours. For additional taste, you can add fennel seeds (Saunf) & cardamom. Because date stones are a cure for heart, you never need to take them out, during boiling; their oil & nutrients will come out. Sugar will be released & you will get around 30-35 % sugar, you may measure the Brix value with a digital Refractometer. Now filter out the pulp properly & you will have brownish syrup left behind. As a preservative, we add 200 ml of pomegranate vinegar, our dates molasses has a tart flavor, for you, 100 ml of good quality vinegar will be enough.
Boil again for 60 minutes at low heat & Brix will rise to 70-75, strain out the impurities that float as a FOG on top. After boiling / filtration losses, you will have 3 kg of a beautiful dates molasses. Honey has 80 Brix, & dates molasses will be almost similar. When the molasses cools down, fill in dry bottles sterilized with boiled water.
To make one glass of Barley's Saweeq drink (Sattu), add 2 table spoons each of Sattu & dates molasses, for more sweetness, you can increase the molasses. We also add dates molasses to Talbinah, HAIS & cakes.
With the same procedure as described above, you can also make Black-strap Molasses with Jaggery (GUR Ka Sheera).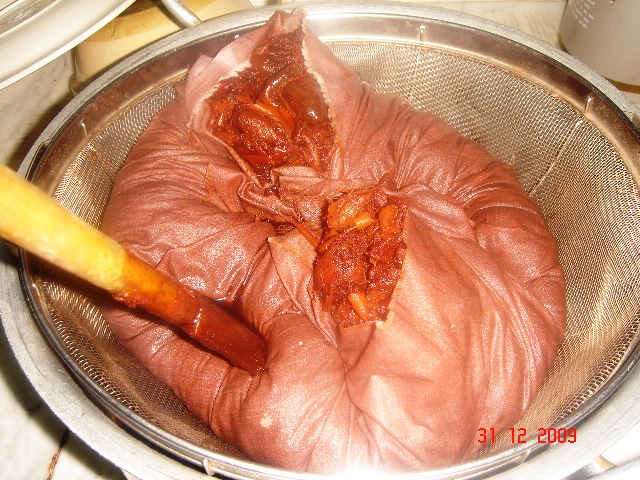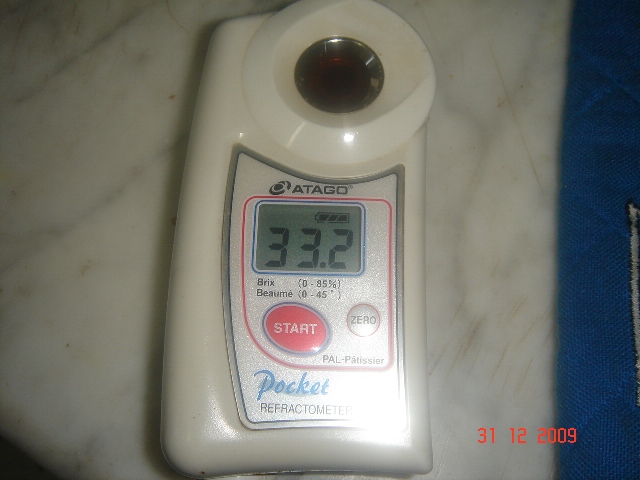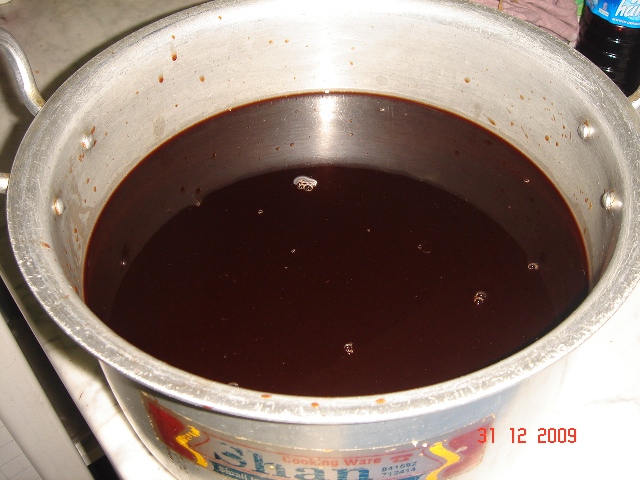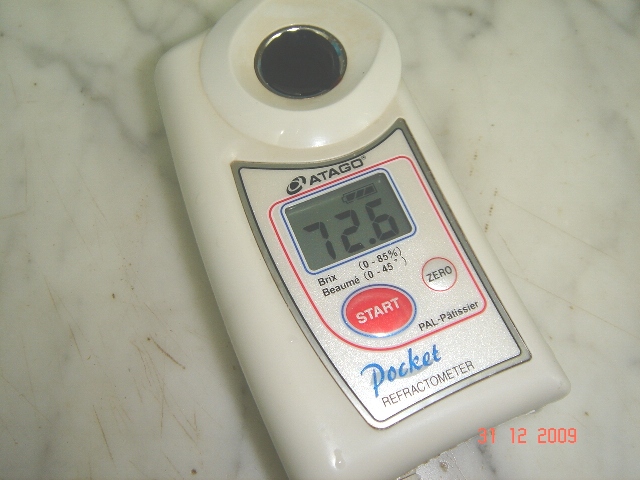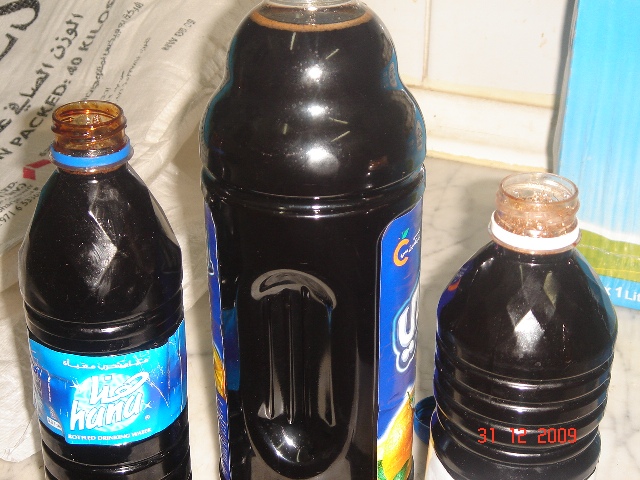 Online Guests
We have 123 guests and no members online